Shimla, the capital city of Himachal Pradesh holds within its ambit varied experiences for people visiting from different parts of the country. From an extensive range of tourist sites to adrenaline-pumping adventures, Shimla has it all. What's interesting is that Shimla also boasts countless campsites where one can find solace in the lap of nature. And we are here presenting the 10 best campsites for summer camping in Shimla:-
1. Vaatalya: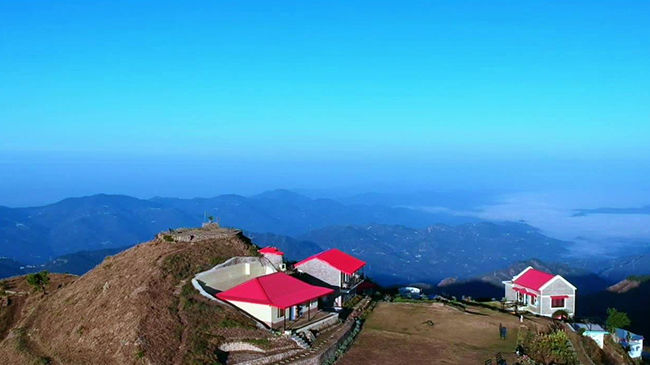 A campground located at a height of a whopping 6,780 feets, Vaatalya gives you an "above-the-clouds" camping experience near Shimla. While treating your eyes with extremely refreshing panoramic views of the surrounding mountain ranges, this campsite also pampers your taste buds with homely yet delectable food. The accommodation options available here include Dome-shaped Tents, Mud Huts, and Stone Cottages all of which are laced with all the basic comforts you can ask for.
2. Narkanda Kudrat Camp: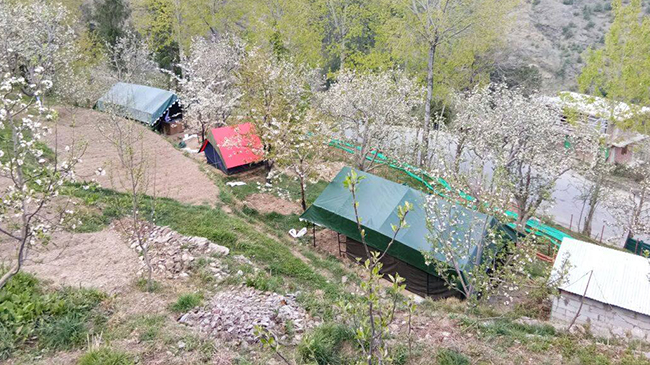 Planning summer camping in Shimla with your family or friends? We strongly recommend this beautiful campground called Narkanda Kudrat Camp. The clean and airy accommodations, tranquil atmosphere, and proximity to the Narkanda main market make it an ideal campsite. For your dose of thrill, the camp also organizes various adventure activities and nature tours.
3. Wild Himalaya Glamping Camp: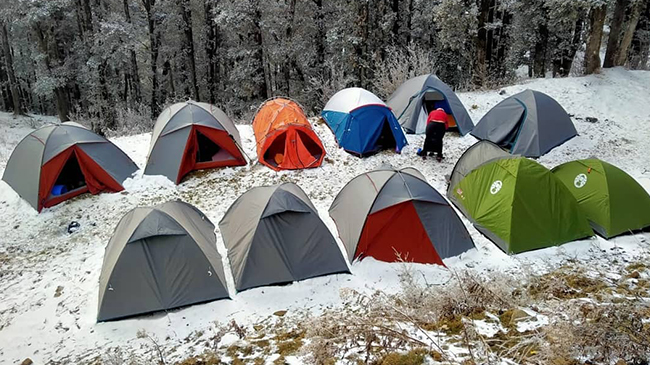 Set at a walking distance from the iconic Tani Jubbar Lake in Narkanda, Wild Himalaya Glamping Camp is one of the best campsites in Shimla. Owing to its secluded spot amidst the lush greenery of Deodars, Pines, and Apple Orchards, it is a popular choice among backpackers. In addition to spacious tents with attached bathrooms, the site features amenities such as a dining area, bonfire, and delicious meals.
4. Vanvaas Camps: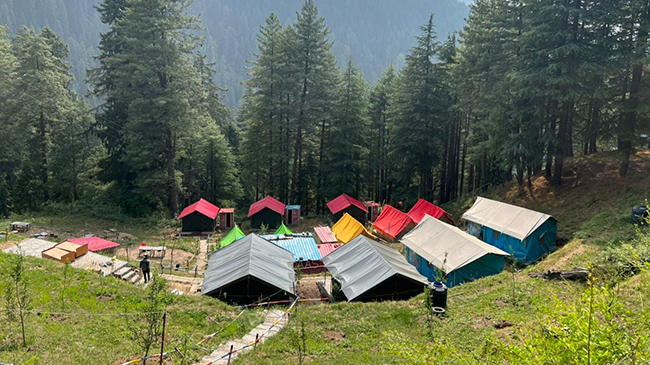 Approximately a two-hour drive from Shimla will take you to Vanvaas Camps — one of the best campsites in Shimla. Set deep in the verdant Himalayan forests of Narkanda, this campsite presents multiple accommodation choices including the very lavish Swiss Tents and Small Dome Tents. Its location allows you to stay close to nature and bask in its tranquility. And, the unparalleled comfort and hospitality of this property make it worth every penny of its tariff.
5. The Glide Inn: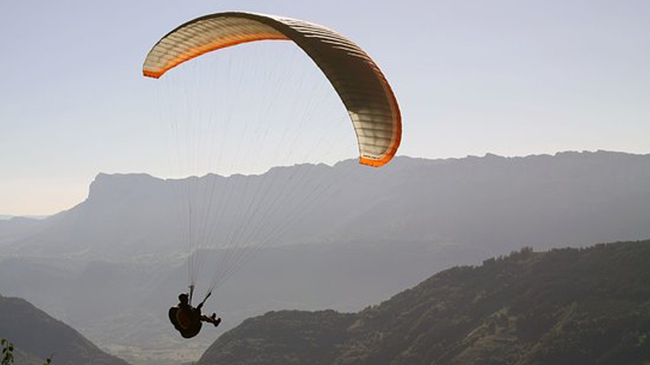 Laced with all the attributes of a luxury stay experience with an element of adventure, The Glide Inn enjoys a reputation among thrill-seekers. From paragliding to numerous treks, the camp is well-versed in the art of adventure. The Glide Inn accommodates all types of guests in its well-equipped Safari Tents and Small Dome Tents. Besides, when it comes to food, services, and views, you can expect the best of everything here.
6. Heavens Retreat: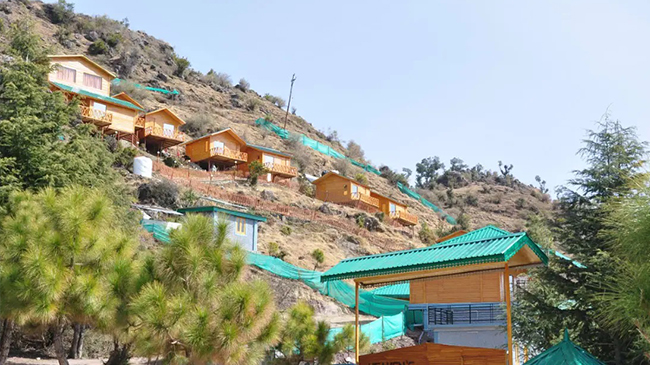 One of the most excellent campgrounds in the vicinity of Shimla, Heavens Retreat in Solan provides restful accommodations in the form of Wood Cabins. The tastefully built rooms are equipped with all modern comforts. Here, you can truly commit yourself to the soothing aura of the Himalayan summer and enjoy pleasant evenings witnessing beautiful sunsets, bonfires, and live music. 
7. Hail Himalayas: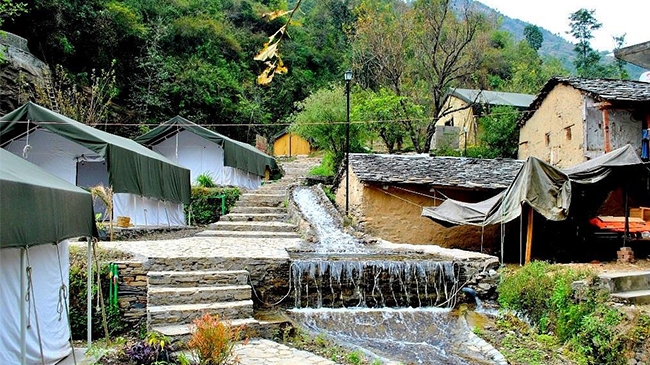 Sought after by local weekenders and tourists alike, Hail Himalayas is a strongly recommended campground 38 km from Shimla. To ensure a purely restful stay, the property has well-furnished Mud Houses and Swiss Tents and a professional staff that will take care of all your travel needs. Furthermore, you can also find exciting activities designed for all age groups here which makes it an ideal vacation spot for people traveling with family. 
8. Xanadu: 
Owing to its great location away from the touristy hullabaloo of Shimla, Xanadu makes for a perfect choice if you are seeking a laid-back vacation. Besides, the reasonable tariff also makes it an attractive option for backpackers on a shoestring budget. For accommodation, you can choose between Swiss Tents and Wood Cabins. Along with picture-perfect hill scenery, you can also expect delicious meals during your stay here.

9. Camp Peach Valley: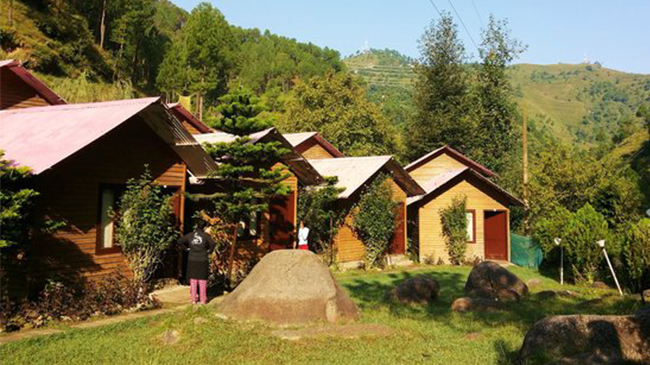 Built on a riverside location in Rajgarh, Camp Peach Valley is fully equipped to create an eventful mountain escape for you and your family. Along with accommodation options in the form of Wood Cabins and Swiss Tents, there is an impressive range of amenities to cheer you up. From the thrill of activities like Rock Climbing and Commando Net to the soothing greenery and natural pool, there is a lot at your disposal here.

10. Snowdrop Eco Resort: 
Enjoy a relaxing vacation staying in one of the Swiss Tents or Wood Cabins at Snowdrop Eco Resort. Besides, the site also provides a pitch and other amenities if you are bringing your own tent. Roughly a two-hour drive away from Shimla, this heavenly site is set in the middle of apple orchards, and meadows, and offers an unhindered view of majestic Himalayan peaks. From evening entertainment for guests and power backup to a garden and play area, there are many amenities available here.
Found a great option for your next summer camping plan in Shimla? You are just a booking away from a heavenly experience!