Thanks to its proximity to the Himalayas, Chandigarh offers countless options for outdoor adventures just a long drive away. If you are seeking a change in scenery or an escape from monotony, there are some great summer camping sites near Chandigarh. Dotting the scenic towns of Solan, Chail, Rajgarh, and Shimla, these campsites promise memorable hospitality and picturesque landscapes. Here is the list of the most awesome campsites around Chandigarh:
1. Camp Peach Valley: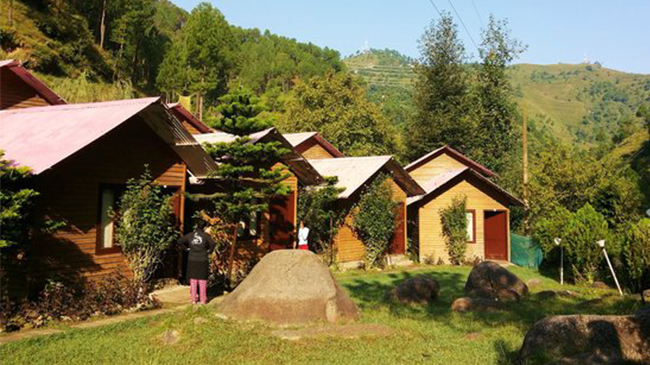 If you need a quick respite from the summer heat of Chandigarh, Camp Peach Valley is a perfect getaway for you and your family. It is a riverside camping resort that offers not just an exquisite space for camping but also numerous exhilarating activities for both kids and adults. Wood Cabins and Swiss Tents featuring all modern comforts are the choices of accommodations here. 
2. Nomads Camp:
Rejuvenate your soul and body at Nomads Camp located in the rustic village of Ashwani Khad near Solan. The accommodations – Dome Tents, Cabin Tents, and Adventure Tents – are well appointed with basic amenities. When you are done resting, you can set out to explore some scenic sites such as Riva Waterfall, Mohan Shakti Heritage Park, and Ashwani River which are in close proximity to the camp. 
3. The Glide Inn: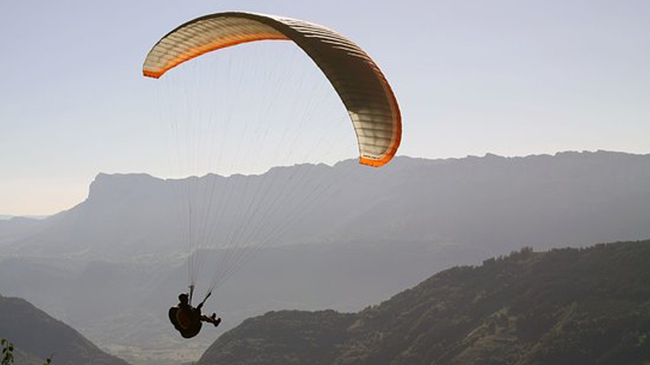 This campsite allows you to pair a peaceful camping experience away from the urban hubbub with an exciting assortment of adventure activities. To experience living under a star-studded sky, you may choose between a Swiss Tent and Small Dome Tent for accommodation. The host of adrenaline-pumping adventures available here includes paragliding, trekking, and various types of exciting games. 
4. Hail Himalayas: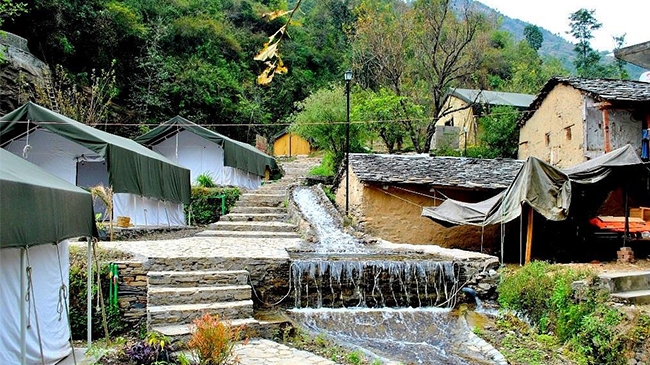 A quintessential Himalayan getaway where you get to surround yourself with nature, Hail Himalayas is ideal for backpackers as well as vacationers. The accommodations at this campsite are available as Mud Houses exhibiting a rustic charm and Swiss Tents invoking a sense of elegance. Furthermore, Hail Himalayas also presents an interesting curation of team building and adventure activities.
5. Heavens Retreat: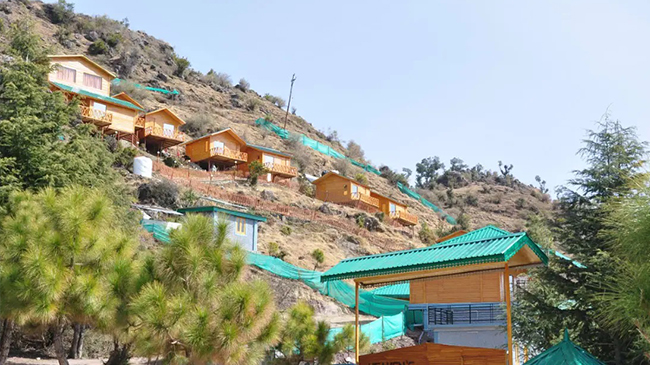 If you would prefer to make camping a luxurious affair, Heavens Retreat is undoubtedly one of the most awesome campsites around Chandigarh. Staying true to its name, this camping resort presents a heavenly retreat amidst the verdant hills of Solan. To add comfort to your weekend getaway, the campsite holds within its ambit gracefully built Wood Cabins. And for recreation, live music and bonfire sessions are regularly held here. 
6. Vaatalya: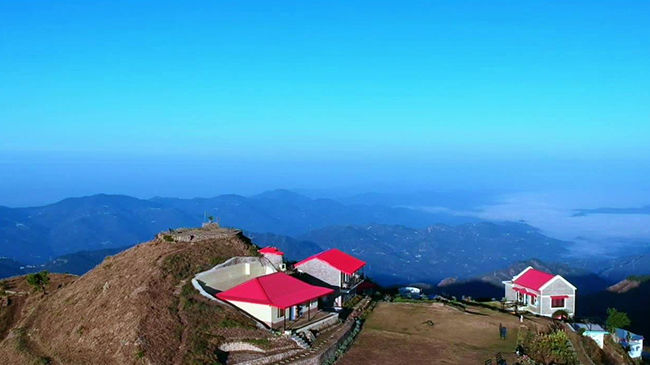 Nestled at an altitude of 6,780 feet in Solan, Vaatalya offers 360-degree panoramas of the lower Himalayan ranges. The wonderful choices of accommodations available here are Mud Huts, Dome-shaped Tents, and Rock Cottages. Vaatalya is also ideal for gastronomes as the vegetables for the meals are sourced from their own forest farm.
7. Vanvaas Camp: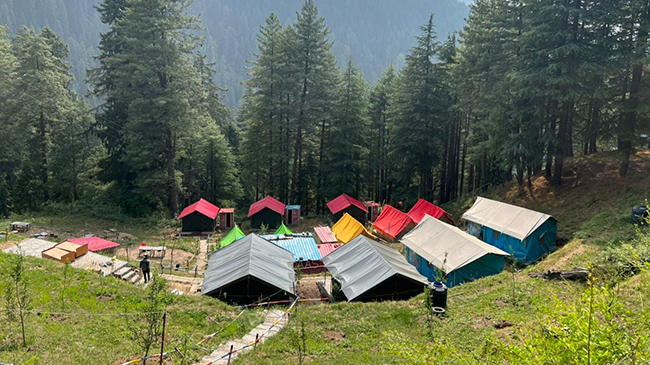 The popularity of this campsite among regular visitors from Chandigarh is no secret. The surrounding forests of Narkanda (Shimla) give you a perfect space and scenery to embrace peace. And, the comfortable Small Dome Tents and Swiss Tents promise you an uninterrupted rest while keeping you close to nature. Also, the meals served here are fresh and utterly delicious. 
8. Churwadhar Camping: 
Quench your thirst for quiet and adventure at Churwadhar Camping near Rajgarh. For the daredevil in you, the camp offers various types of adventurous experiences including rappelling, trekking, and rock climbing. This campground, surrounded by lush greenery, encompasses Dome-shaped Tents and Swiss Tents. For relaxation, there's a garden and a meditation hut within the resort. 
9. Fagu Resort and Adventure Camp: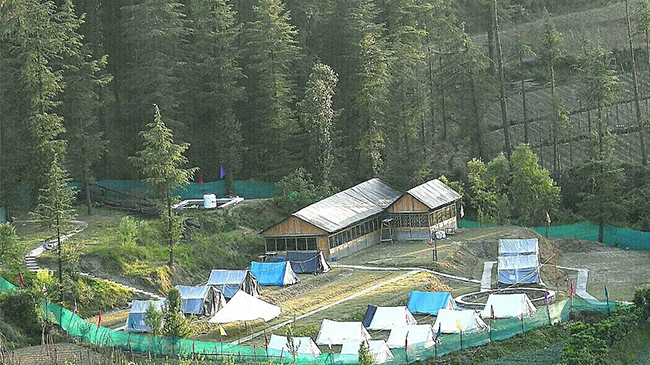 Best known for its idyllic setting and accessible location near Rajgarh and budget-friendly tariffs, Fagu Resort and Adventure Camp comes strongly recommended. It is located at a distance of 115 km from Chandigarh. The property features spacious Swiss Tents and can easily accommodate large groups. What's more, there are several nature trails nearby where you can enjoy easy strolls. 
10. Jungle Stays: 
Promising a memorable time to adventure enthusiasts as well as laid-back vacationers, Jungle Stay is located in Chail town of Himachal Pradesh. The top highlights of the property are delicious multi-cuisine meals prepared by a professional chef, tastefully designed Swiss Tents, and a range of outdoor activities and games. The reasonable tariff also makes it an attractive option for budget travelers.
So, this was our compilation of the most popular summer camping sites near Chandigarh. We hope you have made a choice for your next weekend outing from the Tricity.