When living in Delhi, it gets essential to take a break from the always developing and very busy city life. But, some of us can not afford long holidays very frequently. So, we have weekend getaways. They are the best to refresh yourself for the next couple of weeks. And nothing works better than a camping trip to rejuvenate. Here, we present you a list of best camping destinations near Delhi, Awesome campsite near Delhi, and best camping locations near Delhi for both long holidays and weekend getaways.
Jaipur
When you want to camp and feel royal at the same time, there could be no better place than the Royal City, Jaipur. It offers the best environment for camping and great food for all the foodies. Jaipur, in its own ways, is a wonderful city to visit with amazing forts and beautiful lakes to explore. And when you camp there, it doubles the fun.
Mussoorie
The famous hill station of Uttarakhand, also known as 'The Queen of the Hills', is approximately 290 km from Delhi and is situated in the foothills of the Garhwal Himalayan range. Mussoorie offers many activities like trekking, hiking, and camping in the woods. And when in the woods, never miss an opportunity of bird-watching. It is home to different and exotic birds.
Rishikesh
There is no traveler that doesn't know about the holy place Rishikesh, around 280 km from Delhi. Apart from the peaceful and serene environment, perfect for Yoga and meditation, this place offers many adventurous activities like River Rafting (most famous), hiking, rappelling, and many others. Get ready for some adrenaline rush for the weekend getaway.
Shimla
Whenever someone thinks of going to a hill station, Shimla definitely comes to their mind. Although commercialized, this place has still maintained its natural beauty. That is why it still attracts many travelers here for camping and exploring. Shimla is one of the best places for a quick weekend getaway camping.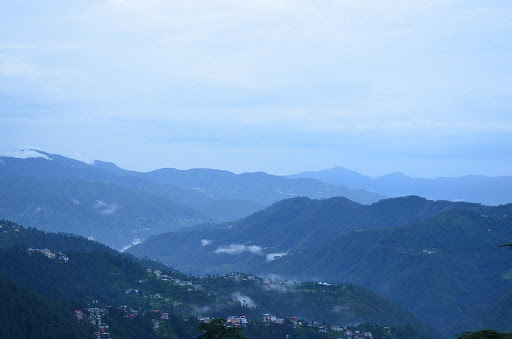 Lansdowne
Lansdowne is the nearest hill station to Delhi with a distance of approximately 260 km. The quietest of all, Lansdowne is well connected with motorable roads but is remote in its own unique way. Just sitting and admiring the quaint views of the town is the best you can do here. So, go to Lansdowne and just sit & relax!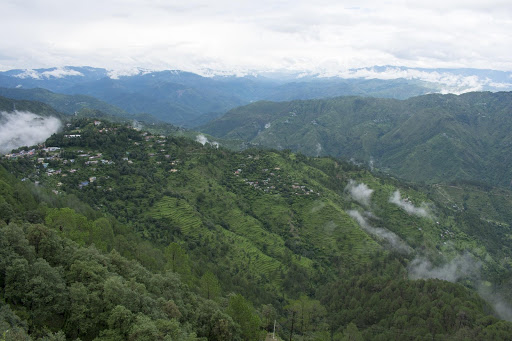 Kasol
Kasol is a small hill station in North India with many thrilling activities and many campsites. Camp here to have an exciting stay with hiking, trekking, and many other activities. Kasol also holds a music festival every New Year's eve, so don't forget to camp at that time.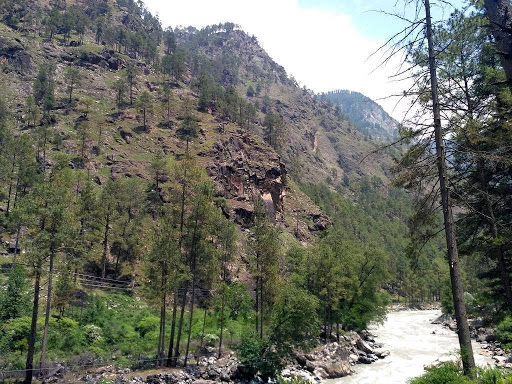 Binsar
Binsar is a popular hill station near Almora with some fun activities. Surrounded by rhododendron and oak trees with many different varieties of flora and fauna, serves best to take a stroll in the forest or trek to the hilltop. Activities like, rappelling, trekking, hiking, etc can also be enjoyed here with a trek to the Binsar Wildlife Sanctuary.